Below are answers to some of the most common questions. SoundMaster DJs provides you with the experience and reliability you expect from a Professional DJ.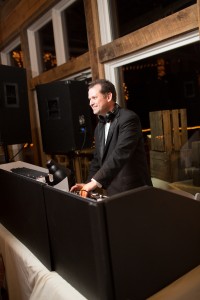 Does SoundMaster DJs offer a written contract?                                  
Yes, lists SoundMaster DJs obligations and outlines what is required for success, by outlining setup requirements and other factors related to performance.
How much of a deposit is required to secure our date? 
SoundMaster DJs requires a deposit of $200.  The remaining balance is due in full 7 days prior to the wedding/event.
What is included in the cost of DJ services?
Music from the largest Music library enjoyed from state of the art professional audio equipment. Any Announcements/Introductions that need to be made is included as is the use of wireless microphone for toasts or speeches. Lighting for the dance floor area

.

Who will DJ our wedding or special event?                                               
I, Chris Sullivan, will be the DJ for your event.  I do not work for other DJ companies and do not sub-contract other DJs or bring in other DJs to handle any events contracted to SoundMaster DJs.
May we meet with you in person before we sign a contract? 
Yes. I enjoy meeting with clients as it gives you an idea who I am and lets you understand why SoundMaster DJs is such a good match for you and your wedding or special event.
Is SoundMaster DJs insured?
Yes, SoundMaster DJs carries a full liability insurance policy and can provide your venue with proof of insurance.
If the event goes longer, because everyone is having such a good time, can you stay longer?
Since SoundMaster DJs schedules only one wedding/event a day, the DJ can stay for as long as you would like rate.
Will you hold our date for us?  
After the initial meeting, SoundMaster DJs will hold a date without a deposit for one week.
What makes SoundMaster DJs different from your competitors?   
I believe its the hard work, dedication and commitment I bring to each and every wedding and event.
Are you willing to make announcements and introductions?             Yes. I am willing to make any introductions or announcements, including releasing tables if necessary.
Have you played at our reception site before?
Over 25 years, SoundMaster DJs has provided DJ services at many venues.  If there is a venue that SoundMaster DJs has not been to previously, I will be willing to visit the venue and/or speak with the venue contact prior to the wedding or event.
How would you define your style"?                                                              My style is to let the music do most of the talking.  I don't use the microphone to push guests up on the dance floor.  If the guests need to be energized or encouraged to the dance floor, depending on the situation, I will either pick a song that I know will get them up or even slow things down to invite guests up for a couples dance and build the energy once they are up.
Can we come see you at a performance?                                                     No.  Out of respect for my clients' privacy, SoundMaster DJs does not offer this to perspective clients nor do I record while I am entertaining at a clients' event .
May we speak to your references? 
Yes, I have a list of clients who have granted permission to be contacted as reference for SoundMaster DJs.
How does SoundMaster DJs keep its music collection up-to-date?
SoundMaster DJs subscribes to Promo Only, a major music update service.
How involved can we be in selecting music for our event?                   SoundMaster DJs enables clients to utilize SoundMaster DJs Online Music Database to select a majority of the music and if necessary communicate any songs not to be played.  With a SoundMaster DJs can accommodate most any music taste.
Does SoundMaster DJs take requests from guests?  
Yes, as long as the song request is within the guidelines you provide  SoundMaster DJs.
When do we need to submit our music requests and event details?  Two weeks before the wedding/event is preferred.  If you have submitted details and want to make changes, SoundMaster DJs is willing to accommodate any changes.
When does SoundMaster DJs arrive to set up?            
SoundMaster DJs arrives at least one full hour before our scheduled start time for set up of equipment.
What will you wear to our wedding?  
SoundMaster DJs typically is very comfortable wearing a classic black tuxedo, with black cummerbund and bow tie with black shoes.  If you prefer SoundMaster DJs can wear a classic suit and tie.
Do you bring backup equipment with you to the wedding/event?      SoundMaster DJs brings an entire second unit on hand
What kind of equipment do you use?
SoundMaster DJs utilizes Pioneer, RCF Speakers, QSC, and Shure audio equipment
What is your policy on alcohol or smoking during the wedding?
SoundMaster DJs will never consume alcohol or take cigarette breaks during your event.
Do you take any breaks? 
SoundMaster DJs do not take breaks.  This way you and your family and guests can enjoy the music without worrying if the DJ has slipped out the back for a break.  SoundMaster DJs does not require a meal
What is required from us? 
A source of electricity and adequate shelter from the elements in case of bad weather .  If you are unable to provide electricity, SoundMaster DJs can provide a generator for an additional fee.
Does SoundMaster DJs have a wireless microphone?
Yes, and so should every Professional DJ for toasts, announcements and any other speeches.   SoundMaster DJs proudly uses Shure microphone equipment.
Do you have a "light show"?                                                                       
SoundMaster DJs does provide lights for the dance floor.
Does SoundMaster DJs set up a sign or banner with your equipment?  SoundMaster DJs will not utilize a sign or banner during your wedding/event.
Will we meet again before the wedding/event?   
Yes, if you would like to meet prior to the wedding/event.  However, if you require for rehearsal the day before, there is an additional fee.
Do you have any questions for us?                                                               Yes, can SoundMaster DJs be your DJ?
Photo Courtesy: Gayle Driver